Dr. Giannotti is a technology management professional with over 5+ years of experience in information technology and facilities infrastructure design, as well as network design and security. He is able to break down complex project objectives into technical requirements, has experience in auditing, and can advise on identifying remediation requirements.
His experience includes auditing high availability facilities, identifying remediation requirements, and analyzing recognized standards for project implementation. Previous projects include city and state-wide Next-Gen 9-1-1 implementation.
In addition to technology, he holds a Ph.D. in Music from the University of Edinburgh, where he held both a teaching appointment as lecturer and served as President of the Edinburgh Composers' Orchestra for numerous years. He worked in management and production for organizations such as the Scottish Chamber Orchestra, National Museum of Scotland, and the Royal Observatory of Edinburgh. He also received two commissions for music from Buckingham Palace and Westminster Abbey.
For his PhD work, he fused computers with orchestra, used of Markov chains to create 'melody rhythms', as well as creating custom software interfaces for interactive live performance using MaxMSP. This culminated in two evening length works: an interactive show with the Royal Conservatory of Edinburgh (Andy Lawrence), Scottish Chamber Orchestra, National Museum of Scotland, and Robert Motyka; and a unperformed balled called Smoke of Freedom for orchestra, percussion, and a quadraphonic computer player.
He has composed music for over 20 years. Musical prizes include the Emre Araci Composition prize (Edinburgh), John Phillip Sousa Award, and was Composer in Residence with the Rowan Symphony Orchestra, NYU Symphony Orchestra, and the Black Sea Symphony (Romania).
Musical collaborations include Buckingham Palace and Westminster Abbey in collaboration with the German Choir of London (Barbara Hoefling), and works in the Edinburgh Fringe Festival, Edinburgh International Festival, St. Cecilia's Hall, Edinburgh International Film Festival, and DataX Exposition – collaborating with groups such as the Red Note Ensemble, Gildas Quartet, Diotima Quartet, and Andrew Arceci.
As an educator, Matt has taught music composition and theory at the University of Edinburgh and New York University, and has been involved with music outreach projects with the Scottish Chamber Orchestra, the Shandelee Music Festival, and the Red Note ensemble (which won a Scottish New Music award for Education Project of the Year).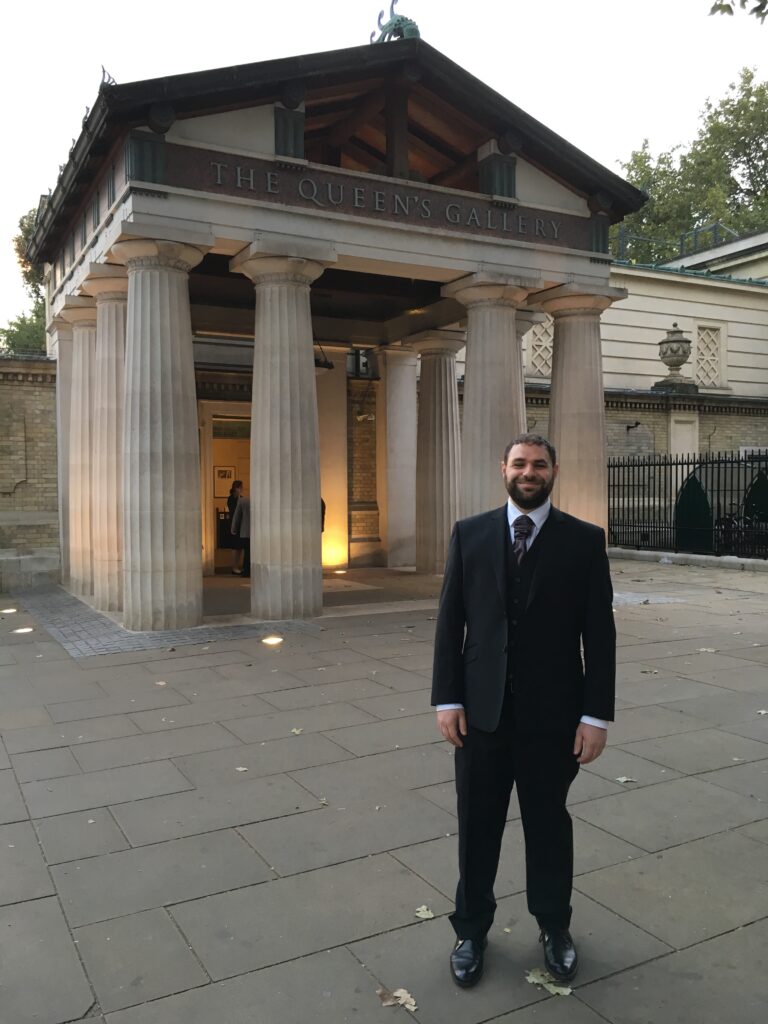 For two years, he served as executive producer for both The Hockey Minute and Poolside Polymaths Podcasts. He was able to bring these podcasts from idea to 100 episodes and 10,000 listens in 6 months. Our guests included Neil deGrasse Tyson (Astrophysicist) and Grant Fuhr (NHL Hall of Fame Goalie).
He also has an interest in physical security and has a green belt in lock picking.