Information Technology
NETWORK AND FACILITIES SPECIALIST
As a Networking Consultant, my role is working with leadership to plan, build, and assess new technologies. My team is directly responsible for laying the groundwork and facilitating construction at a variety of High Availability government facilities. Projects include:
New York City 911/311 construction
NYC Next-Generation 911 Transition
Pennsylvania (PEMA) Next-Generation 911 statewide ESInet Assessment and Planning
New York City Department of Education Google Cloud assessment
My specific roles included reviewing specification compliance, writing Facility Reports, updating Gantt charts, and reviewing national standards in preparation for project integration (including NENA, NIST, APCO, and Zero Trust Architecture). I facilitated communication between senior leadership and site managers, electricians, laborers, and HVAC technicians. The issue lists I generated were used by senior leadership to get ahead of upcoming problems and quickly move on anything unforeseen.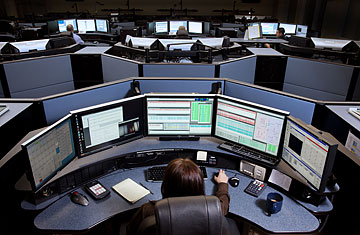 NETWORK DESIGN AND BUILD
I have designed and built SOHO networks for two businesses, and I maintain an active homelab where I run a variety of servers to test new technologies.
Built and monitored SOHO networks: router, switch, Wi-Fi access points and mesh, VLANs, and VPNs (OpenVPN and Wireguard)
Implemented Juniper/MikroTik switching, Fortinet Firewall, and pfSense/Cisco routers
Installed and configured a print server, DNS server/blocking (pfBlocker, PiHole), and configured firewall settings (including VPN remote access)
Configured Network Attached Storage (NAS) using a Samba Share for access by Linux, Windows, and Mac. This was created with ZFS RAID array with daily Cron backups on an Ubuntu server
Configured Windows file sharing
Set up UPS power backup with monitoring
Set up a Raspberry Pi Zabbix Server as well as a GrayLog server for network monitoring and logging aggregation respectively
Specified and built numerous computers and servers (Windows/Linux), installed/upgraded motherboards/processors, upgraded RAM, installed hard drives, installed a variety of OSs
Configured and upgraded a SuperMicro Linux Server (Ubuntu, Kali, RHL, Windows VMs) with TrueNAS
Set up cloud-based video surveillance
Set up personal AWS Linux Cloud Server (Kali Linux VM) for network testing/penetration
PROJECT MANAGER
As Project Manager, I have supervised a variety of teams in numerous organizations. The task is always the same: take an idea, built it to specification, and implement the plan.
In my role as Executive Producer of two different podcasts we went from concept to 100 episodes and over 10,000 listens in around 6 months. Some of our guests included Neil DeGrasse Tyson (Astrophysicist), Grant Fuhr (NHL Hall of Fame), and Chris Hadfield (Astronaut).
My education work has also been recognized – my project with the Red Note Ensemble won a Scottish New Music Award for Education Project of the Year
I take pride in my ability to quickly assess the needs of a project and develop that into a set of concrete objectives. Taking these objectives and successfully delegating that to a team is why I have been an effective part of numerous organizations. I have managed projects at the following:
Skills and Certifications
Computing: Windows/Linux/Mac Command line, Microsoft Office (Word, Excel, PowerPoint), Microsoft Project, some bash scripting, some Python, Cron Jobs
Certifications: CCNA (expected Jan 2024), NIST Risk Management Introduction Certificate, UK Higher Education Academy (Associate Member)
TryHackMe: Top 3% worldwide in tasks completed. Finished Paths: Pre-Security, Intro to Cyber Security, and working toward Blue Team Cyber Defense expected March 2023. Badges: Linux, OWASP Top 10, Wireshark, Networking Nerd, Pentesting Principles, Webbed, World Wide Web, Mr. Robot.
Cybersecurity: Interest in ethical hacking – knowledge of Metasploit, Wireshark, Burp Suite, nmap, SQL injection, and OWASP top-10; set up GrayLog and SecurityOnion servers
Affiliations: APCO, NENA 911
Completed Courses: Udemy David Bombal Ethical Hacking, Udemy CompTIA Network+, Jeremy's IT Lab CCNA
See blog post for my notes on the NIST Risk Management Framework: https://mattgiannotti.com/some-notes-on-nist-risk-management/
Education
PhD in Music, University of Edinburgh, 2018
Research included fusing computers with orchestra, use of Markov chains to create 'melody rhythms', as well as creating custom software interfaces for interactive live performance using MaxMSP. Won the Emre Araci Composition prize for my Violin Concerto No. 1. Collaborations included a commission from Buckingham Palace and Westminster Abbey, Scottish Chamber Orchestra, National Museum of Scotland, the Edinburgh Fringe Festival, Edinburgh International Festival, and the Edinburgh International Film Festival.
I also served as Associate Professor in Music Theory and Composition for three years.
Masters of Music, New York University (NYU), 2010
Course work included contemporary music analysis, film scoring, advanced orchestration, and writing a ballet for small orchestra. I also won a position as Composer in Residence, 2009 for my orchestral work, Dichotomy. I also served as tutor of Music Theory and Composition for two years.
Bachelor of Music, Rowan University, 2012
Majored in Music Composition, and had courses in music history, musical styles, electronic music, and world music. Won Composer in Residence with the Rowan Symphony Orchestra. Played French Horn with the Rowan Wind Ensemble and Rowan Orchestra. I also played electric bass in a university funk band.